事業紹介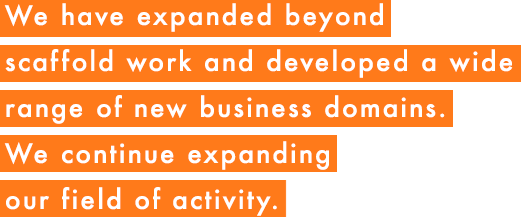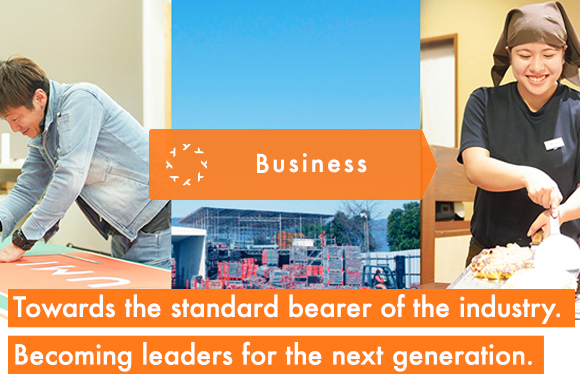 ★ Promoting health in body and mind, and using the food services industry to contribute to the growth of humanity
●Ogaki location:
4-7-3 Yasui-cho, Ogaki-shi, Gifu Prefecture, 503-0837
Telephone: +81-584-81-0550
●Ichinomiya Kisogawa location:
102 Iseda, Sotowariden, Kisogawa-cho, Ichinomiya-shi, Aichi Prefecture, 493-0007
Telephone: +81-586-85-6366
●Business hours (weekdays, weekends, holidays): 11:00 AM-11:00 PM
●Otoya URL https://www.ootoya.com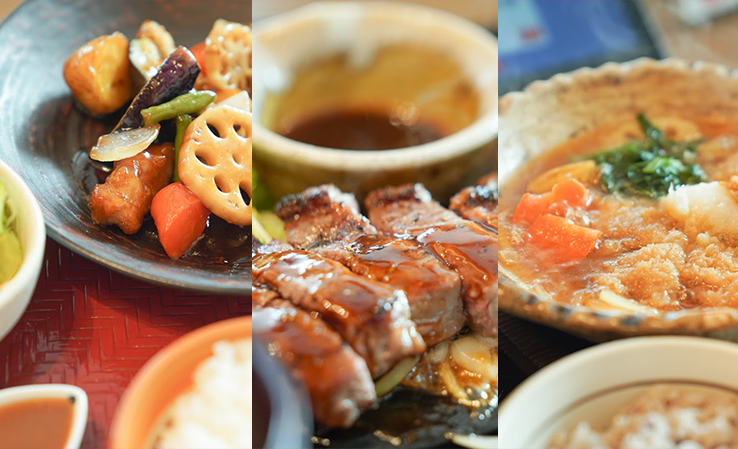 That is the kind of quality and delicious taste that Otoya is all about.
●Food made by hand・・・Each and every dish served in the shop should be prepared carefully from scratch. Preparing the food on premises makes it more healthy and delicious.
●Preparing vegetables on site・・・Vegetables should not be shipped pre-cut, but prepared, peeled, and cut on premises. Cabbage grown in Japan is sliced on premises each day.
●Highly effective charcoal cooking・・・grilling fish and meat over charcoal produces a far infrared effect that allows the surface to cook up faster and more efficiently than using gas. This locks in the glutamic acid, which contributes to the rich umami flavor of food.
●Authentic dried bonito flakes, cut on premises・・・Bonito flakes oxidize when exposed to the air, which causes them to lose their flavor. Otoya has developed a proprietary small-scale cutter to trim authentic bonito flakes on premises and serve the best in flavor to customers every day.
●Preparing broth and soup stock on premises・・・Using the bonito flakes cut on premises, staff prepare a special soup stock. Only the best kombu seaweed is used. The stock combines round herring, bonito, and mackerel. Combining the features of these stocks on-site creates a wonderful synergy that makes for a delicious soup.
●Food seasoned and marinated on site・・・the fish and meat served at the shop is carefully seasoned and marinated over time to give it a natural and gentle flavor with the right blend of seasonings.
●Handmade tofu・・・Otoya's handmade tofu is, as the name suggests, all made entirely by hand. It is made with 100% Toyomasari soybeans from Hokkaido, which have a distinct sweet note and rich flavor. The rich, thick soy milk produced from these is then firmed into shape as tofu using natural bittern developed from brine from the Sea of Okhotsk.
●Fresh panko bread crumbs・・・Otoya's breaded cutlets are made with fresh panko breadcrumbs, applied to the dish when an order is received and fried carefully at low heat.
●Grated radish・・・this is an indispensable condiment served with grilled fish dishes in Japan. It is grated on the spot before serving to the customer.
★All-you-can-eat seafood, steak, and teppanyaki (food grilled on a hot steel plate)

●Yanaizu Location: 4-1-33, Yanaizucho Hongo, Gifu-shi, Gifu Prefecture, 501-6104
Telephone: +81-58-322-5885
Business hours: 5:00 PM-11:00 PM
●Ogaki location: 2-31-1, Nakanoe, Ogaki-shi, Gifu Prefecture, 503-0804
Telephone: +81-584-47-7391
Business hours: 11:00 AM-11:00 PM
●Okonomiyaki Honpo URL
http://www.okonomiyaki-honpo.jp/index.html
Copyright © 2019 YAGUMI All Rights Reserved.