事業紹介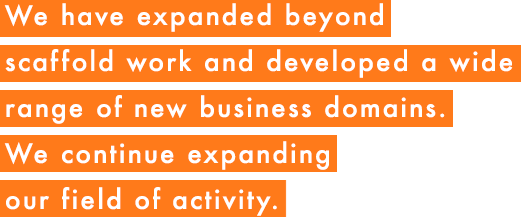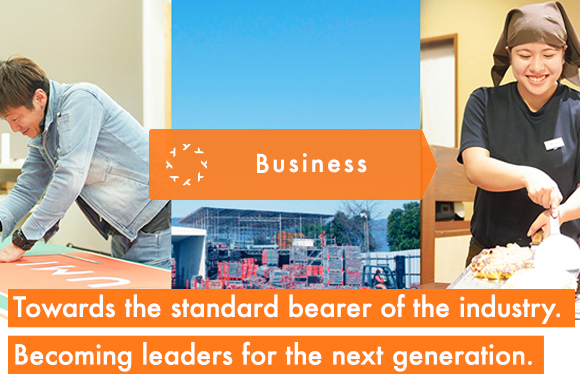 A brand-new style of shop. Handicrafts and flowers in one place!
While some handicraft shops also stock artificial flowers, we believe we are the only one to carry live flowers. This is an unusual combination that only the YAGUMI. group of companies could have achieved. This is a great shop for female customers, the family, and everyone to enjoy. We also host a variety of workshops. We encourage you to stop by and see it for yourself.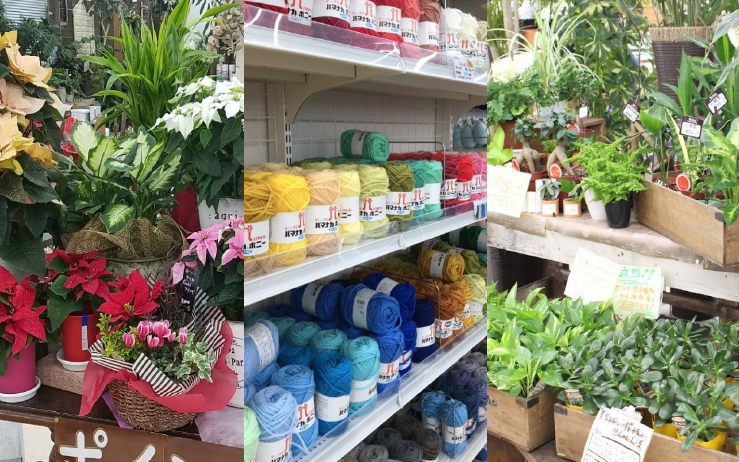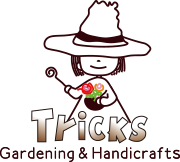 Tricks handicrafts, gardening supplies, and flowers
★ Find flowers and hobby/craft equipment all in one place!
3-182-1 Tokuda, Ginan-cho, Hashima-gun, Gifu Prefecture, 501-6016
Telephone: +81-58-215-7381
Fax: +81-58-215-7382
●Tricks URL http://hands-craft.co.jp/
A flower shop developed by Yagumi out of a creative new thought process.
A flower shop developed by Yagumi out of a creative new thought process.
Hanayumekan is a flower shop located in Gifu, Mie, and Aichi prefectures, its flagship location being in Gifu. We help customers who want to send gifts of flowers or get more out of the floral experience. Whether you seek flowers or seedlings, or want help planting certain items together or advice on how to raise them, stop by your nearest Hanayumekan.
Flower Mizuri Co., Ltd. Cut flowers, gardening supplies, and horticulture goods
★Hanayumekan, a new stage for flowers and greenery
★Want to send the gift of flowers or enjoy horticulture?
We are here to assist you with your gardening and floral needs.
Godo branch
813 Yanazemuramae, Godo-cho, Anpachi-gun, Gifu Prefecture, 503-2317
Telephone: +81-584-28-0268
Fax: +81-584-28-0269
●Hanayumekan URL http://www.hanayumekan.com

This is the ideal gift for various business contexts, such as celebrating a client firm's launch of a new business, or commemorating the anniversary of its founding. In Japan, flowers are traditionally thought to invite good fortune. Furthermore, the large white petals of the moth orchid are a classic favorite.


Incorporating some greenery into your space helps enhance concentration and has a relaxing effect. It also makes a great piece of interior decor, whether on a desk, in a lobby, or even as a gift. Highly popular for its versatility.

Unlike dried flowers, preserved flowers are treated to retain the appearance of live flowers, maintaining their natural beauty. Boasting the widest lineup of preserved flowers in the Tokai region, we sell these starting from single flowers. With a wide range of green shrubbery, branches, beads, and colors, preserved flowers can be customized into unique, long-lasting accents that do not require watering.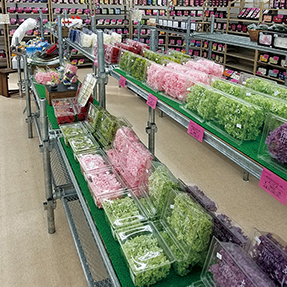 This is an ideal benefit for your beloved employees. Send them personalized floral arrangements and decorative plants to their home for their birthday.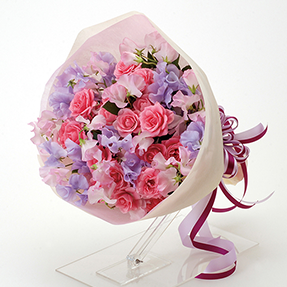 Copyright © 2019 YAGUMI All Rights Reserved.